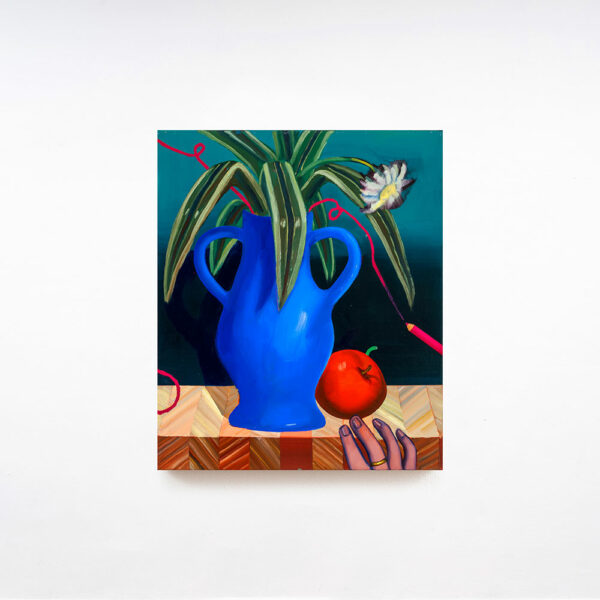 Still Hand
1.819,00€ / 1.700,00€ excl tax.
2020. Oil on Canvas.
44 × 43 cm.
Hallucinatory, decadently colourful, and utterly compelling, Ivana de Vivanco's characteristically whimsical canvases depict a host of unseemly players in order to reflect the absurdities (and artificialities) of the human-made world. De Vivanco makes countless references to art history: the black despair of Goya, the frightening contortions of Bacon, religious iconography, Renaissance drama, ancient myth.