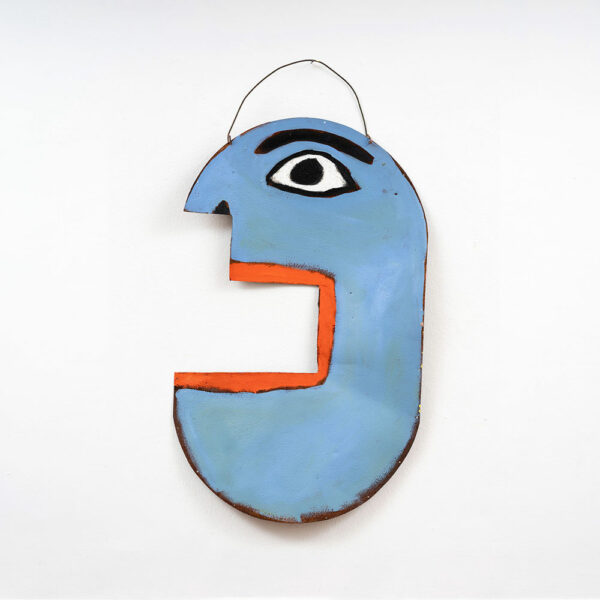 Sold
Hey you
695,50€ / 650,00€ excl tax.
2020, Oil on vintage steel sheet, copper wire
For her first solo exhibition at Weserhalle, French artist Johanna Dumet presents 'Geil, oder?', a series of bold still life paintings rendered in swathes of bright colour. Painted in Denmark (the historic Fyrgården in Anholt) during the peak of Scandinavian summer, Dumet's work is a testament to the endless light and vivid colours of the Northern European landscape.
Sold