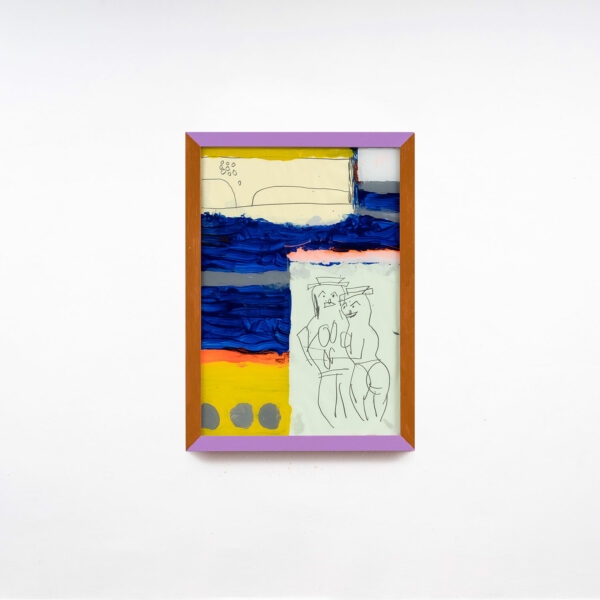 Sold
Couple
428,00€ / 400,00€ excl tax.
2019, Reverse glass painting (acrylic).
Pencil, paper
32 × 23 cm
Born in Dresden in 1984, Paul Waak studied visual communication with a focus on illustration at the Universität der Künste in Berlin (Berlin University of the Arts) and painting at Hunter College in New York City. His colourful, figurative works move between the often conflicting worlds of art and illustration; dealing mostly with the curious nature of human behaviour and the darker chasms of existence itself. Paul Waak lives and works in Berlin.
Sold