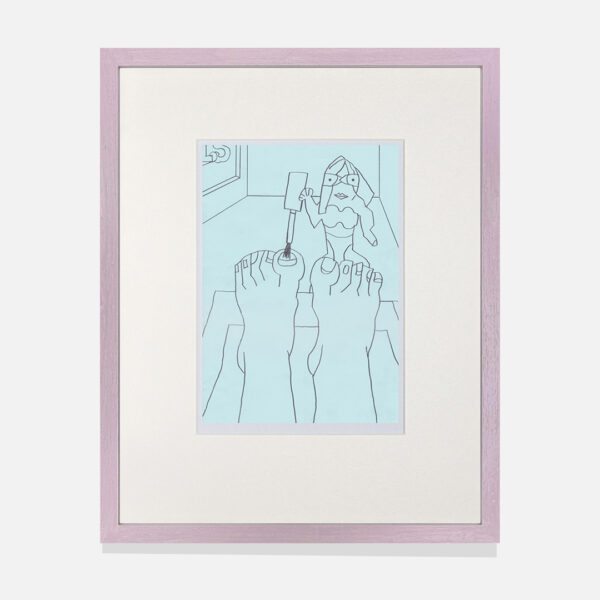 Sold
Wellness
Winning Bid: 124,00€
Wellness, 2019. By Paul Waak.
Pencil, paper, 53 × 43 cm. Framed.
For our second in a series of weekly auctions—highlighting one artist, one work, for one week—we are happy to present Paul Waak and his work, Wellness. Born in Dresden in 1984, Paul Waak's figurative works move between the often conflicting worlds of art and illustration; dealing mostly with the curious nature of human behaviour and the darker chasms of existence itself. Paul Waak lives and works in Berlin.