PSTHM Print Edition
By Claudia Rafael
PSTHM is an AI generated artwork produced by Claudia Rafael. Each frame is available as a unique, signed artwork,
To Explore

;
1. Tap the iPad Screen to pause the video.
2. Hold your finger on the screen and move left or right to scroll through the video.
3. To order a print, please speak with a member of staff or click the Enquiry button below*


* Please Note: Numbers in red are unavailable
---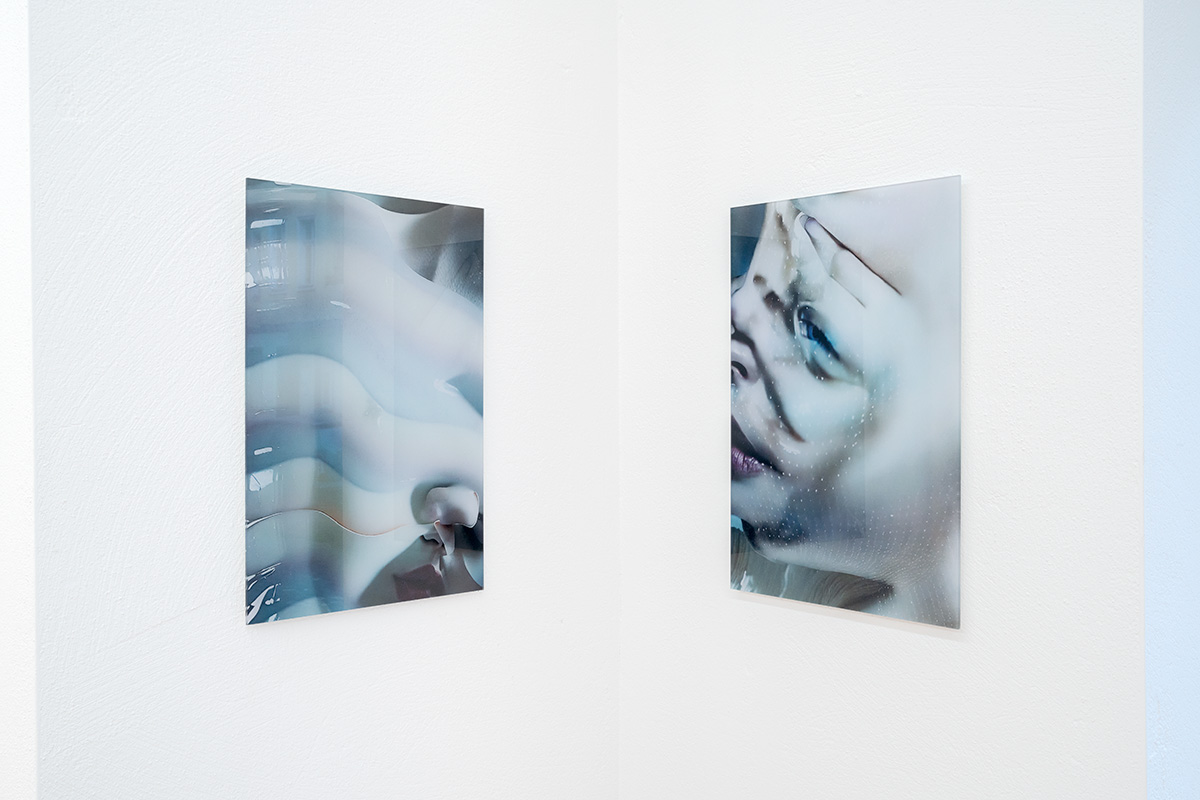 PSTHM Print Edition
UV Print on Acrylic Glass
60 x 40 cm
€250 excluding tax
Enquiry
---
Claudia Rafael is a digital artist based in Berlin. Her work focuses on issues of technology, extended and mixed realities. She is interested in investigating how, "digitalism forms new aesthetics" related to nature, art and pop culture. With the paper "Beauty in techno-expressive times — extended posthuman beauty and bodies", she advocates for an emancipatory use of digital tools like AR and AI that can transcend prevailing social norms on beauty through offering alternative possibilities of (self)imagination to everyone — not only for the virtual but ultimately in the physical world. The easy accessibility of tools like AI opens up the possibility to develop a novel approach on beauty. Using these tools in an emancipist way will free what is considered beautiful from the current social norm. PSTHMN evolved around these concepts: Each image is an investigation into a series of altered singularities, an evolution of beauty and bodies in progress. A transmutation where the idea of 'being' is continuously growing and expanding. Previous exhibition include Bright Moments Gallery in Berlin, Germany (2022), Salone del Mobile in Milan, Italy (2022) and ArtSect Gallery in London, UK (2021).

Instagram.