Andy Kassier has returned to Berlin. For four months, he avoided Germany's long and cold winter. He set out on a spiritual journey into the light, stopping in Mexico and South Africa to meet with shamans in tents, sitting and breathing.

At a time when cryptocurrencies such as Bitcoin and Ethereum are emerging as new religions and entrepreneurs such as Elon Musk and Gary Vee are emerging as new leaders, conceptual artist Kassier sees spirituality as the path to physical and mental purity. He takes a deep breath into himself. He paints in order to become enlightened.

"read that twice"

This is also the title of Kassier's solo exhibition at Weserhalle. With new books, mirrors and paintings, it offers space for reflection. "Meditation is the introspection that leads to acceptance," says Kassier.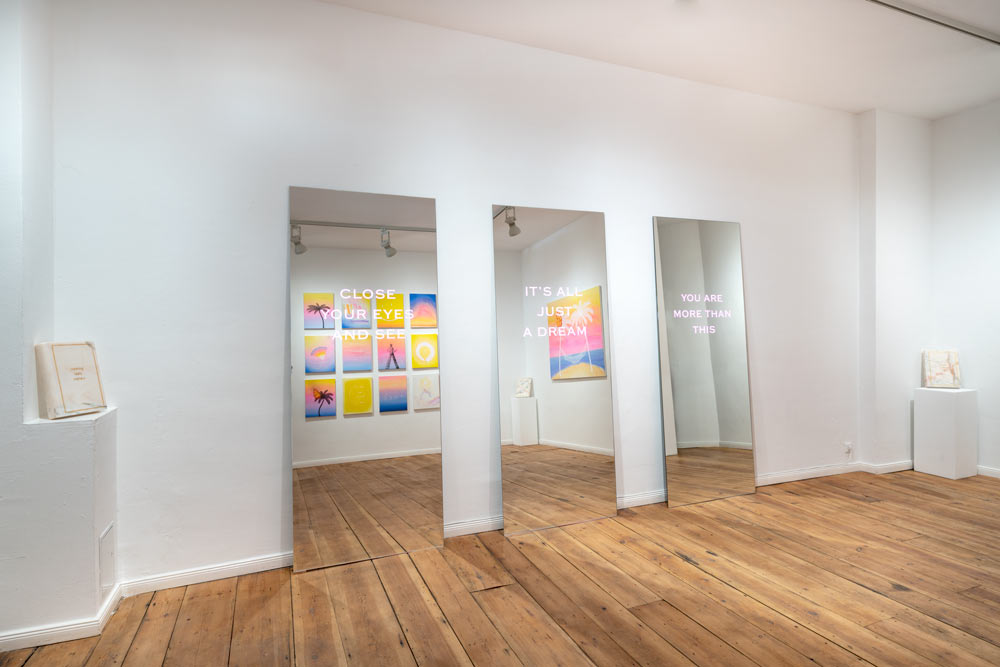 "close your eyes and see"

Find a place that exudes calm.
Close your eyes feel your body.
Watch your breath.
Notice when your attention wanders.
Bring your attention back to your breathing.
End the meditation with gratitude.

"this is it"

Life is a treasure hunt, with dreams to be realised and happiness to be discovered. Kassier recalls, "You are more than this." The possibility of fulfillment and enlightenment is in the present the past and the future is a ballast that leads to dissatisfaction.

In 2013, artist Andy Kassier created his alter ego Andy Kassier, ironically breaking the narrative of wealth and happiness in late capitalist society. On Instagram and in international solo and group exhibitions, he continuously develops the long-term performance according to the current zeitgeist. How is photography changing in the digital age when images become the medium of communication and at the same time the medium of photography is expanded to include performances and live streams? Kassier sets up installations in exhibition rooms, performs and streams live to social media.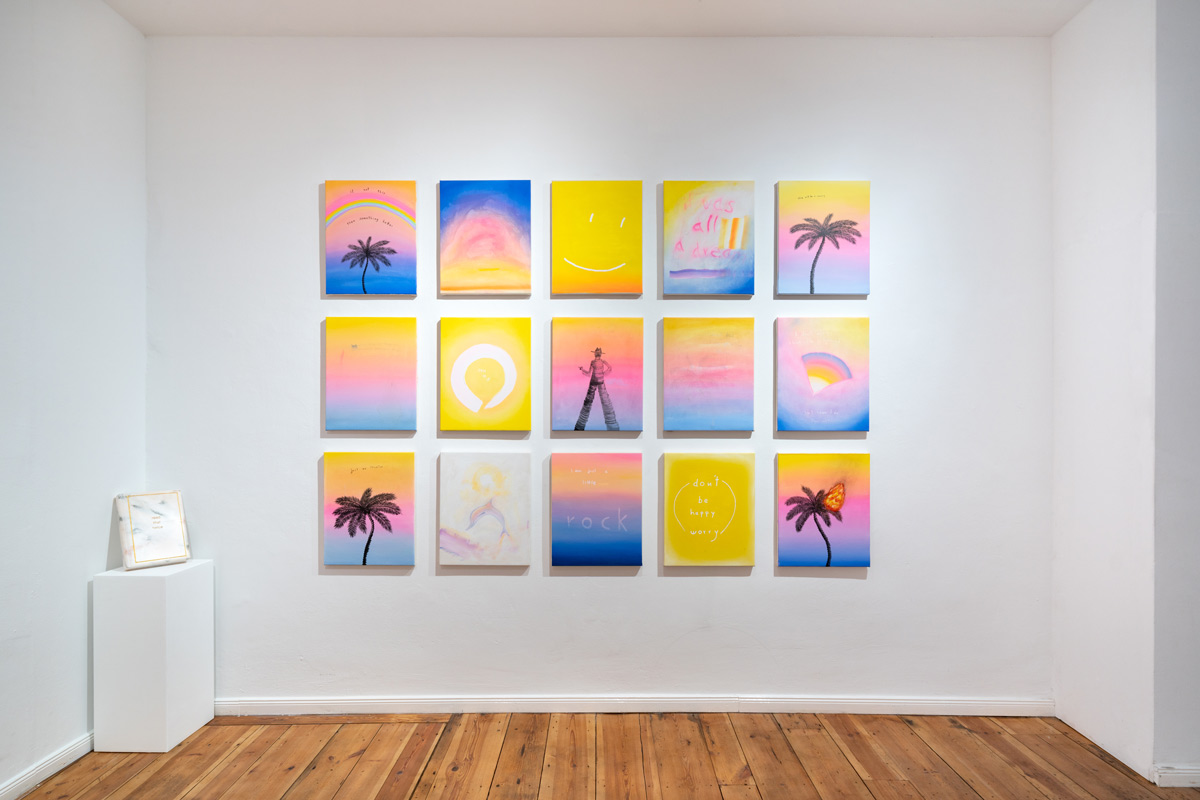 Kassier observes phenomena in social media and the development of digital image cultures. Based on his findings, he searches for answers to current socially relevant questions in his artistic work: What is happiness? ("the science of happiness", Pop; 68, Cologne, 2016) How do I become successful? ("On the Internet, Nobody Knows You're a Performance Artist. Andy Kassier and Signe Pierce", NRW-Forum Düsseldorf, 2018) How is masculinity represented? ("How To Take A Selfie", Goethe-Zentrum Baku, Azerbaijan, 2019) How do I accept myself? ("Link in bio. Art after social media", Museum of Fine Arts Leipzig, 2019/2020) What is the role of the artist in the digital age? ("palm down", HANZ.studio, Gallery Weekend Berlin, 2020).

Kassier (*1989) lives and works in Berlin. His work includes installations, performances, photography, videos, sculptures and paintings. In 2018 he completed his studies in media arts with distinction at the Academy of Media Arts Cologne, where he studied with Mischa Kuball and Johannes Wohnseifer, among others.

Text: Anika Meier