Alejandro Bonito (*1994, Medellín) is one of the most recognised emerging artists from South America and since 2020 featured artist of Da silva brokers Art House Site specific plan.

Bonito creates his conceptual art installations based on found 3D models which he arranges in elaborate compositions on digital prints. The surreal moments he captures in this way are often reminiscent of flashes of inspiration in a weightless world. The digital prints are subsequently shown in a specially designed room consiting of the featured objects and furnitures, giving the viewer a unique experience in a moment that takes place between the digital and real sphere of Alejabdiro Bonito. If you choose this product, you will receive, in addition to the artwork, a fully furnished living room related to the installation. All fixtures and installations will be made by Bonito personally in your home. With this package, the artist is always present.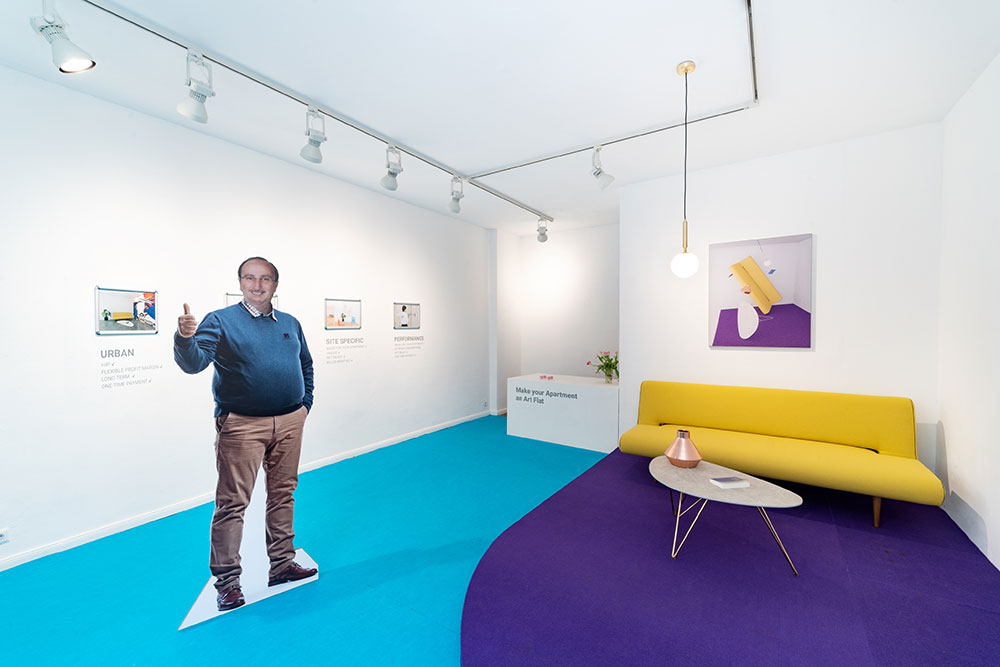 Project background

DSBAH is the continuation/part of a long-term project by Anton Steenbock, launched in 2010 under the name Da Silva Brokers, consisting of fake architecture campaigns, showrooms and widely distributed propaganda aimed at creating political awareness of urban and environmental change in hotspots such as the 2014 World Cup and the 2016 Olympics in Brazil, as well as corporate takeovers in public space such as Google Street View and sharing economy apps such as Uber, Coop and AirBnB.

In addition to his individual work, Anton Steenbock has a strong focus on collective approaches. He is co-founder of Gazua, an artist-run exhibition platform in Rio de Janeiro, was tutor of the Freie Klasse Berlin from 2006 – 2010 and together with Peter Behrbohm forms the artist collective SONDER.

Recent Exhibitions; Martin Gropius Bau Berlin(2020), Forecast Forum Berlin (2019/2020), Künstlerhaus Frise in Hamburg – Germany (2019).